In vBulletin 5.6.x, we could only see the hidden content after a post-click refresh.
I will be happy to present this plugin, which I have completely programmed from the beginning, with version 1.6.2 as ajax function soon.
A few tests left, I'll post when they're done.
You can see demos on our site and in this video.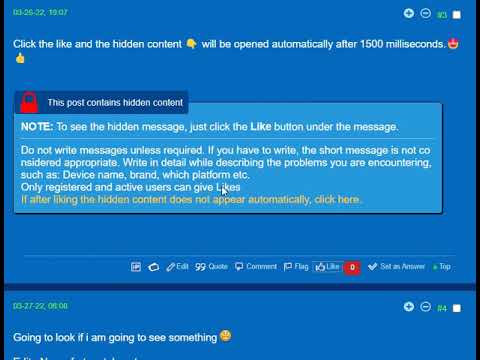 Click the like to see the test content hidden under the video and it will appear in 1500 milliseconds.